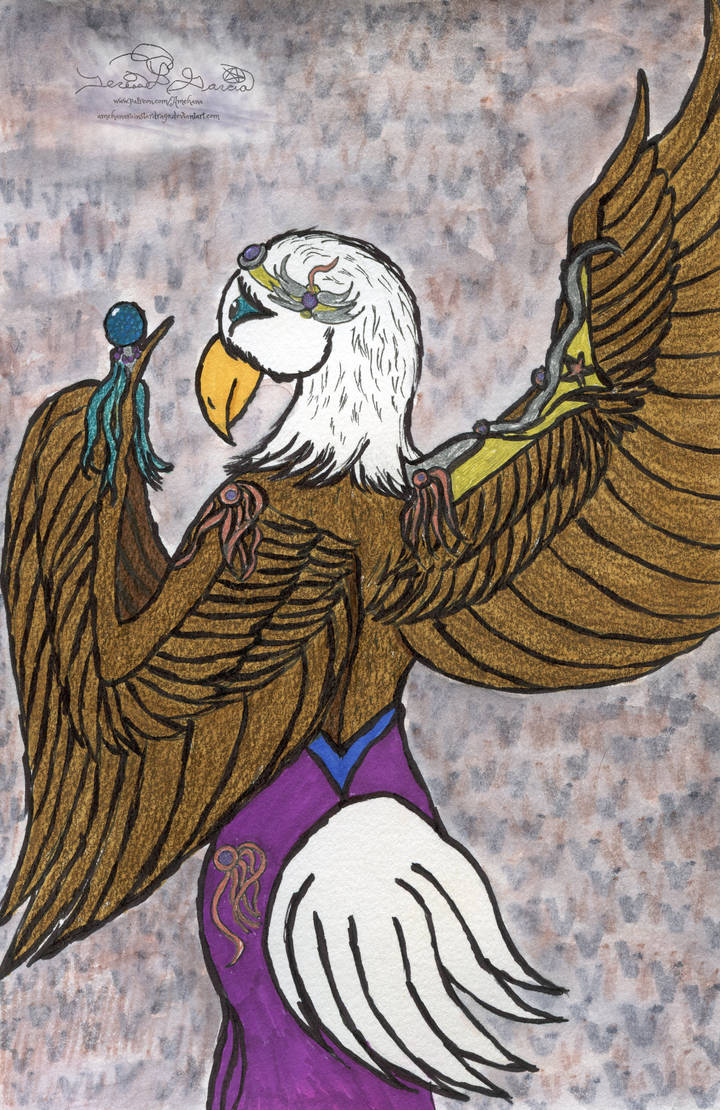 She walked out on stage; the heat of the lamps beaded sweat beneath her feathers and made the tiny dress she wore still too much. Elizabeth, named so in honor of the woman who sewed the first iteration of the flag that would forever be associated with her family line, attempted to survey the gathered throng with their upraised arms. She knew they were there but those cursed and blessed lights partially blinded her, a screen between herself and them. The flash of cameras cut through, sparkling stars in the sea. Elizabeth knew that in the White House her sister, representing their many times great grandparents as the mascot of their country, watched this concert at the side of their President.

They all chanted her name, frenzied throngs reaching and pleaded. Was it for Freedom, though? Or was it for more confirmation and stroking of their egos? Each group wanted to be acknowledged. Each wanted their views heard, represented, upheld, and lived by. Elizabeth could only sing to the common desires. As long as she did so though for a time each group would work together instead of working to tear out each other's throats and let their great land die.

She was no hero, not like Lady Liberty had told her the day Elizabeth had discovered the strange circlet that day so long ago. Back then she had been just another unheeded voice in the throng and her concerts and speeches made to empty rooms and cabarets where she was an ignored backdrop. Some of those times she hadn't been ignored though, instead spat on and beaten for being "too liberal" or "too conservative" or even "socialist" for the messages of her songs.

Elizabeth wished Liberty were here with her now, or that she could fly back to the statue and perch inside her crown, or on the torch. What a pity it was that she had never been the literal lighthouse she'd been designed to be.

"But I am with you, Child. Just as I am with your sister, and each being that fights in their own way for Freedom, Equality, Peace, Justice, and Honor. Sing out the Truth to them. Bring Light to these Hearts lost in the Dark Storms. Show them the shore." The voice flowed through her mind, the circlet on her brow heating and glowing.

The copper stylized torches, also stylized music notes began to flame. Her feathers did not burn. She never singed. In answer the enchanted jewel microphone in her left wing hand flashed and sparked in answer. Soothed, emboldened, Elizabeth stroked the inverted and stylized flame on her hips. Spreading her right wing and splaying the fingers dramatically she signaled the band she was ready.

Elizabeth opened with the National Anthem. It always worked. They would be more open to the words of Equality that would follow. If she persevered perhaps one day the wings of this great nation would be somewhat in tandem.

Materials

5.5 by 8.5 inch mixed media paper, 0.5 mm mechanical pencil, pink eraser, Prismacolor color pencils, Ohuhu alcohol markers, Copics grey scale markers, metallic and white gel pens, Crazy Art water based markers, water, brush.

Support

Patreon: www.patreon.com/Amehana

Ko-fi: www.ko-fi.com/Amehana


Original posting is found at: rainstardragon.dreamwidth.org.
Please also support me at:
Goodreads: http://www.goodreads.com/TeresaGarcia
Deviant Art: amehanarainstardrago.deviantart.com
Publishing: www.thgstardragon.com
Publishing Blog: thgstardragonpublishing.blogspot.com

Patreon: http://patreon.com/Amehana
Copy/paste please, due to LJ constantly breaking the links.